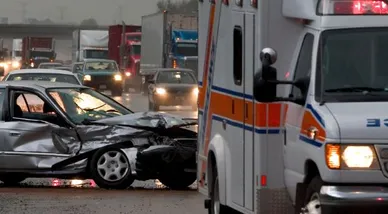 When you have an auto accident it is traumatic. You may not realize how badly your body will respond to the violent back and forth movement it has sustained. You need an auto injury chiropractor to repair your body the same way your vehicle needs auto body work. Dr. Paul Early of Georgia Advanced Healthcare in Canton, GA provides the services you will need after your accident.
Manual Adjustments
Manual adjustments may be the first treatment that Dr. Early uses after your injury. He will do an evaluation first to see what damage the accident trauma has caused, and then he will do an adjustment to get the vertebrae back into the correct position. With whiplash, it's often in the neck and upper back, but other parts may also have sustained strains and need adjusting.
Trigger Point Work
After an injury, there may be painful areas of muscle irritation, basically a knot in the muscle. By applying pressure to these points, we can help to break them up. The pain from these trigger points is not localized to the spot but radiates to other areas.
Thompson/Drop Table
The Thompson drop table is a segmented adjustment table that is used when applying manual adjustments. When pressure is applied to the back, the segment under the area of the adjustment moves down at the same time. Using this procedure helps to improve flexibility and body performance and is used by your auto injury chiropractor.
Mechanical Traction
Mechanical traction is used to stretch a spine that has compressed the discs, resulting in excruciating pain in many cases. Traction can relieve this pain.
Electric muscle stimulation
When muscles are tense they cause pain. By using low current electric therapy, the muscles contract, and after a while they get tired and then they relax, which helps relieve the tension, especially in your back.
Therapeutic ultrasound
Ultrasound therapy can help with muscle spasms, joints and other soft tissue problems. It produces heat and this helps to reduce inflammation and relieves pain and stiffness.
When you need an auto injury chiropractor in Canton, GA, Dr. Early of Georgia Advanced Healthcare is here to help. Reach out through the website or give us a call at 678-880-7576. Don't wait, whiplash is a serious condition that can lead to a lot of pain and stiffness.